saat rang wala valentines day
saat Rang ki Valentine's Day
Har premi taiyer ho raha hay coming friday ke liye ,yisi 2020 ki February mahine ke 14th tarikh ,friday hay, wohi bishesh din, aur kaal yeni 7th february tarikh se suru hoga yisi valentine days ki hafta bhar ke utsav ki suruat !Premi jugal aapna aapna chamta ke barabar,ek dusre ko gift dene ke liye utshuk hay.Premio ke liye saat rong wala din hay yehi valentine week,7th february se 14th februay tak ke.
Oriya of Jacobs Di Barison ki kitab me likha hay ki Rome ki ek sant tha Valentine.Usi sant valentine ne raja ke adesh upeksha karke ekpremi jugal ko shaadi karba diye the,to Raja unko Maut ki saja deke,unhe jail me dal diye ,aur sant jail se roz Raja ko ful bheja karta tha,fir sant ke maut ke baad unhone aapne aankh Raja ki aandhi beti ke liye daan diye,yehi love hay Valentine's day ki itihush.
valentine's day history
7th february 2020
ROSE DAY
velentain veek kee shuruaat harashik gulaab kee khushaboo ke saath karatee hai. is din har premee ne ek doosare ko laal gulaab dekar apane haal-e-dil ka ijahaar apane paartanar ke saamane karata hai. is din kee khaasiyat aur sundarata yah hai ki is din sirph pyaar karane vaale hee nahin balki achchhe dost bhee apane rishte ko gulaab kee khushaboo se mahak rahe hain. saphed se lekar peele, laal aur kaale rang ke gulaab ka ek alag matalab hai. inaka matalab samajhie aur kahie dil kee baat.
8th february

,

2020

PROPOSE DAY
prapoj de, valentain de ka yah doosara din 8 th february ko manaaya jaata hai. agar aap kisee ko dil hee dil mein pasand karate hain to yah din aapna dil ki bate, mohabbatke lie bilkul par asar hai. unha aise log jo pahale se kisee rishte mein hain, wobhee is din aapane partnar ko bata sakate hain ki, jeevan kee vyastata ke wavajood unka partnar unke dil mein ek khaas jagah rakhta hai.
9th february,2020 Chocolate Day
Chocolate khane me aapka khun patla hote hay smooth flow hone ke liye,aapke stress low ho jate hay,chocolate ki mithus fayel jata hay aapke pyara sa partner ke chehere me.Cholate gift dijiye pyara dost ko, ye aapke premi ko.
10th february 2020 Teddy Day
Aaj kaal ke naye generation ke soft gift hay, yehi Teddy .Premi jugal Teddy gift dene me aur Teddy gift lena bahut hi pasand karte hay ,yisi din valentines week ki chautha din hay .
11th february2020 Promise Day
yisi promise day me Jodiya ek dusre se kuch khush promise karte hay ,jiban ko pyara banane ke liye .Valentine day ki yehi festive paschatyo ke hay, yisi liye inka promise bhi yisi tarah se hote hay din manake .
12th February2020 Hug Day
Woh Munna bhai ki jadu ki jhappi yaad hay na !yehi Hug day usika laagta hay bideshi sanskaran hay ! kya kaha -copy karne me filmiwala maher hay ,unhonei nakli mara tha,mujhe malum nehi sir,lekin ye malum hay ki yisi din premi panchiya ek dusre ko jadu jhappi ye hug karte hay .
13th february2020 Kiss Day
Valentine's day ki yisi din premi jugal ek dusre ko pranam karte hay ek dusre ko ,kahete hay-' pyari prana ji'!Kya kahe raha ho ,ye galut hay,to fir sehi hay kya ,ek dusre ko 'chumma' dete hay?bhai, jab aap logo ko malum hay,tab ye likhne me mujhe sharminda mat karo!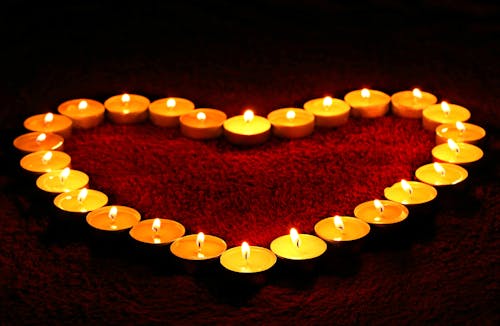 14th February2020 Valentine's Day
hotel industry yisi din badiya business pate hay,valentine's day manane walo se.Business pate hay card makers also.Gift ki dukane sale pate hay,ye sare sehi hay lekin sabse pahele ye sehi hay ki yisi din ko busy rahenewale jodi ek dusre ke samne ekbaar aur pyar ki izahar karte hay .
Naye jodiya ,premiyo ek dusre se aapna pyar jatate hay aur nivatebhi hay usey.Contradiction hay yisi Valentine day ki upor,bahut log yis ki against mebhi hay,Me ek mamuli sa blogger ye pyar ke din ko chorte hay samay ki upor,sehi galut wohi bichare.